Home › How to make sun teaSkip Ahead to make sun tea
Solar tea is a great way to make tea without using electricity or gas. Instead, it uses energy from the sun to brew the tea, making it more environmentally friendly and healthy. On a sunny summer day, try making Solar Tea.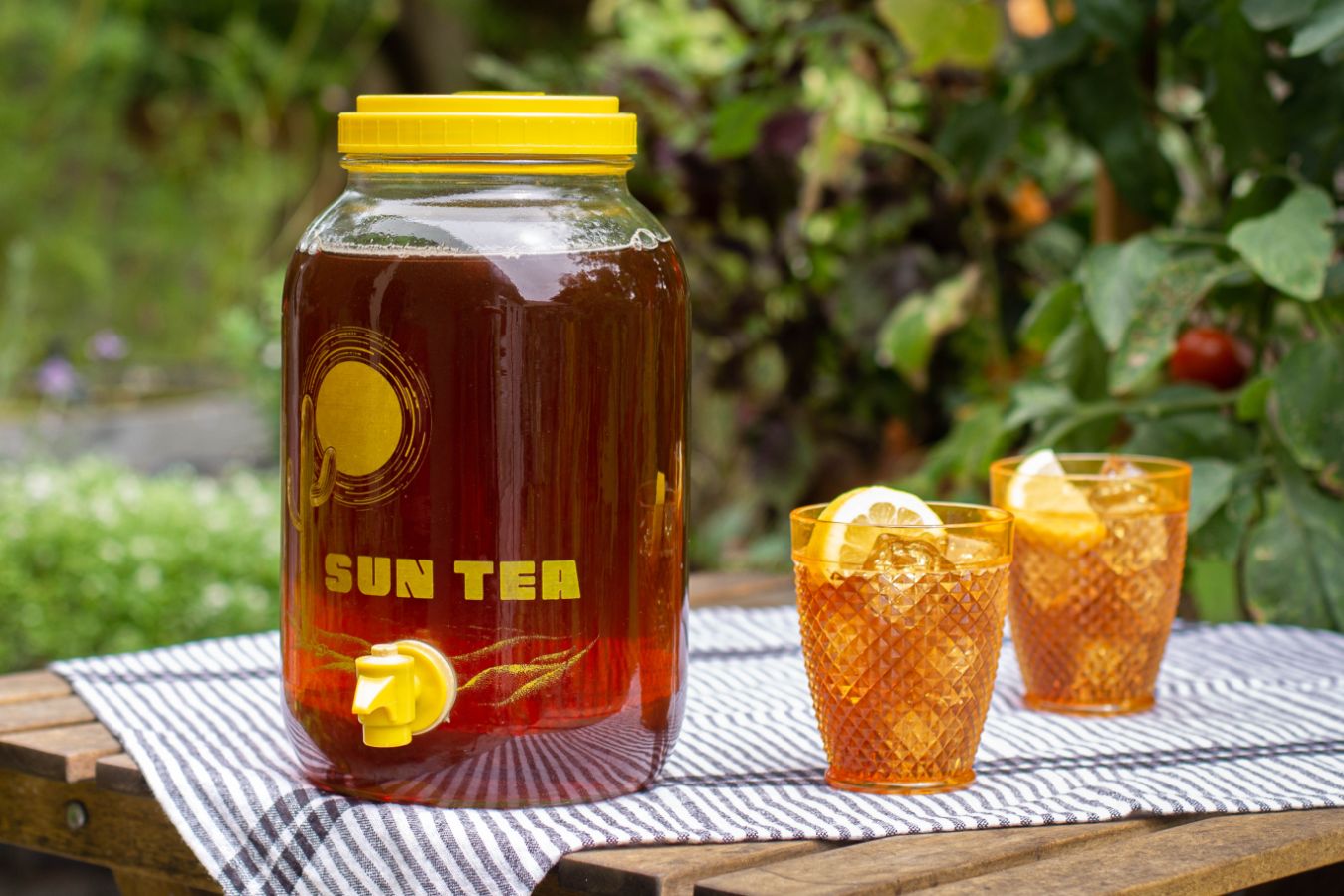 You won't need to boil water or use the microwave, you actually don't even need a teapot. A regular glass jar and 1 spoonful of tea leaves and sun of course is enough. It quenches your thirst, tastes good and requires no special culinary skills. The drink is also a great way to promote health and immunity.
The main question is: Why brew tea in the sun?
Well first of all, sometimes there is simply no other way, when, for example, you do not have access to hot water. Imagine, you have a power outage in your dacha, and the gas is not connected to the house.
Secondly, it's unusual.
Third, such tea is difficult to overcook, that is, overcook, and therefore spoil.
First, prepare the ingredients to make a classic sun tea. It is not necessary to spend a lot on products, because everything we will use can be found in everyone's kitchen.
We will need:
2 liters of water
4 black tea bags
1/2 cup sugar (you can use honey)
1/2 lemon
3 to 4 sprigs of mint
However, in order to get a tasty and strong drink, you need to take into account some of the subtleties and peculiarities of preparation.
Here are some methods and tips for those who want to learn how to brew delicious sun tea:
What are the best teas for making sun tea?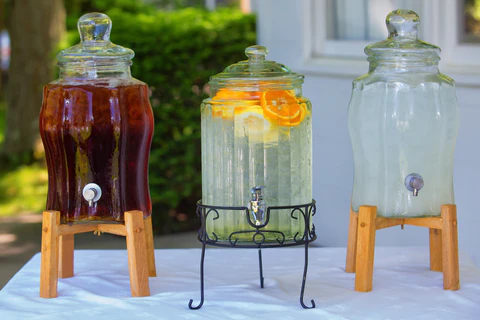 The best teas for making sun tea are green, black, and white. Puer is probably not suitable. You can also use herbal and fruit blends, either pure or flavored. However, if your blend contains more than just real tea, the brewing time will have to be extended.
Recommended teas:
Assam Organic Black Tea,
Yin Gow Mei (green tea),
Yunnan Grade 1. Black Tea,
White tea with additives,
African Rooibos (herbal tea),
African Rose (herbal tea).
In addition, you can use any classic black tea without additives and add fresh ingredients (berries, fruits) at your discretion.
Use only pure water
For brewing tea, take only fresh and clean water. If necessary, you can use filtered or bottled water.
Choose the right jug
It is best to use glass or plastic jugs with a lid to make sun tea. These jugs allow the sun's rays to penetrate better, which helps the tea brew faster and more evenly.
Fill the jug properly
To brew sun tea, you need to fill the jug with water, leaving a little space on top. Usually 4-5 cups of water per sachet of tea or per 4-5 teaspoons of tea is enough.
Choose the right location
To brew sun tea, you need to choose a place where there is plenty of sunlight. The ideal place would be a terrace or outdoor balcony where you can put the jug in direct sunlight.
Don't forget the measure. Don't go overboard with the amount of tea or the brewing time, as this can lead to a bitter taste. Try to follow the recipe and experiment to find the best balance between amount of tea, brewing time, and water temperature.
How to prepare step by step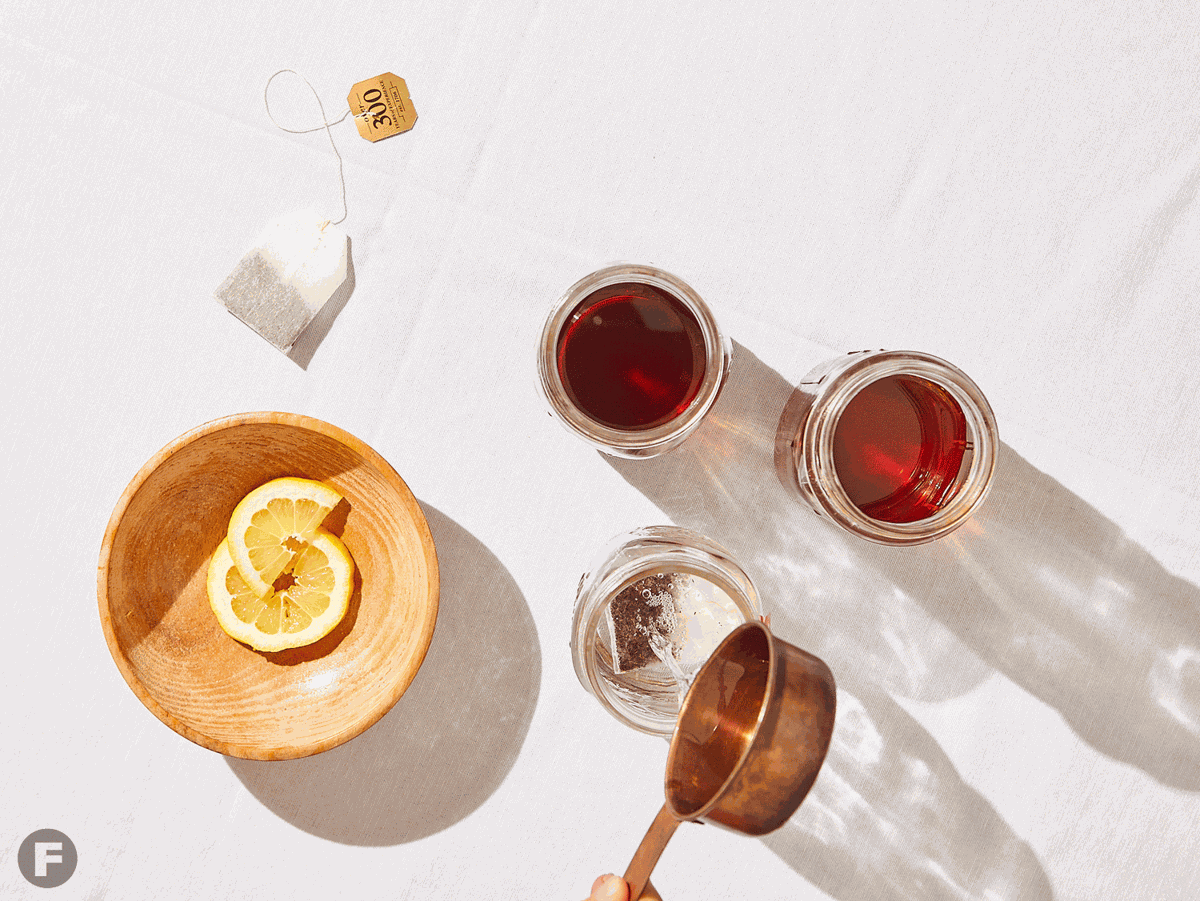 Choose a large glass or plastic jug with a lid that you can put in the sun. Place tea leaves or sachets of tea, sliced lemon and mint in it. You can use any kind of tea for sun tea – black, green, fruit or herbal.
Fill the jug with water, leaving about 5 cm of free space to the edge. Do not fill the jug completely, otherwise the tea will not brew properly. At the same time, grind the lemon and mint to extract the juice.
Close the lid of the jug tightly and leave the jug in the sun for several hours. It usually takes 2 to 4 hours in direct sunlight to brew sun tea, depending on the intensity of the sunlight and air temperature. But don't leave the jug in the sun for too long, as this can reduce the quality of the tea and lead to a bitter taste.
When the tea is brewed, carefully remove the lid and remove the tea leaves or sachet. If you want to add sugar, honey, or other flavorings, this is best done after the tea is brewed.
How to serve tea correctly?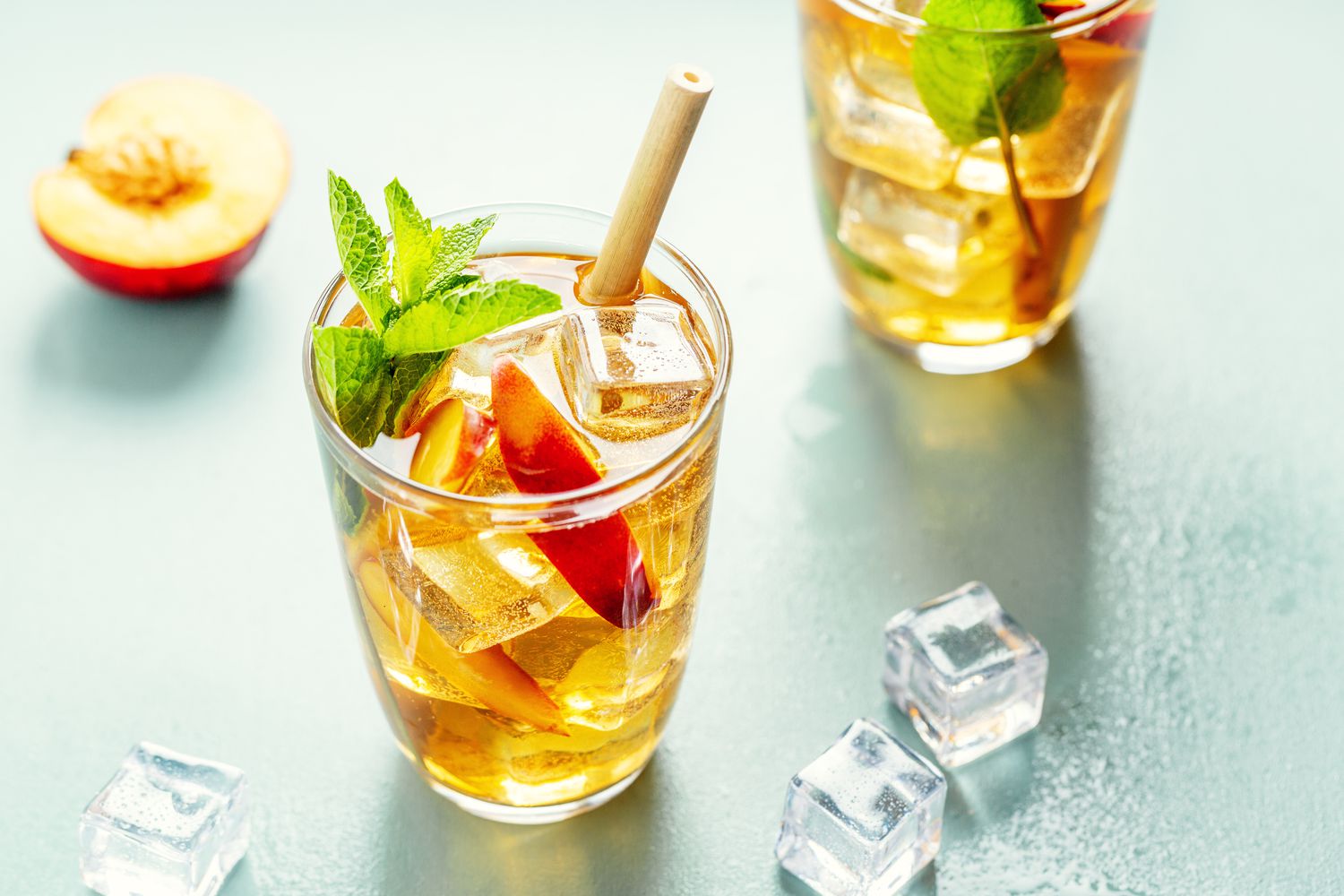 Refrigerate the tea in the refrigerator before serving. Once the tea is brewed, chill it in the refrigerator to make it cool and refreshing. If you want to serve the tea immediately after brewing, you can add a few ice cubes.
Some tips for making sun tea are more successful:
Use only pure water to make the tea to preserve the natural flavor.
Remember that tea will sour, so do not keep it in the sun for more than 4 hours.
The tea leaves should be blended every 30 minutes to distribute the aroma and flavor throughout the container.
Before serving, make sure the tea container is completely clean. You can use a dishwashing brush and vinegar to do this.
Taste the incredible sun tea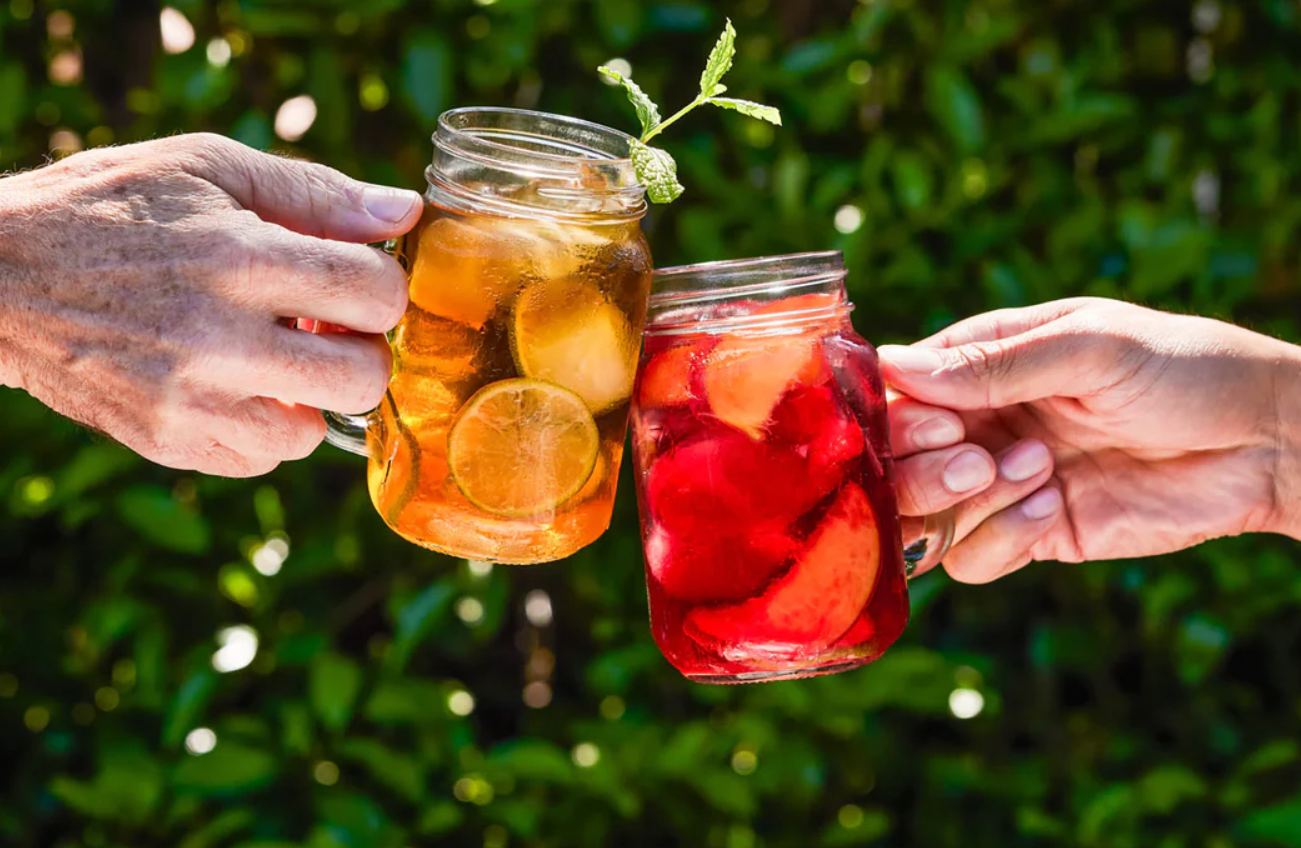 Pour the drink into iced glasses and enjoy its refreshing taste.
Sun tea is not only delicious, but also a healthy drink that can be enjoyed any time of year, and especially in the summer when it's really hot outside. It's a great way to cool down and perk up. In addition, sun tea offers a variety of flavors and aromas, allowing you to make a drink to your liking and savor it with friends and family. Sun tea will be a real delicacy and will add a twist to any celebration or banquet.